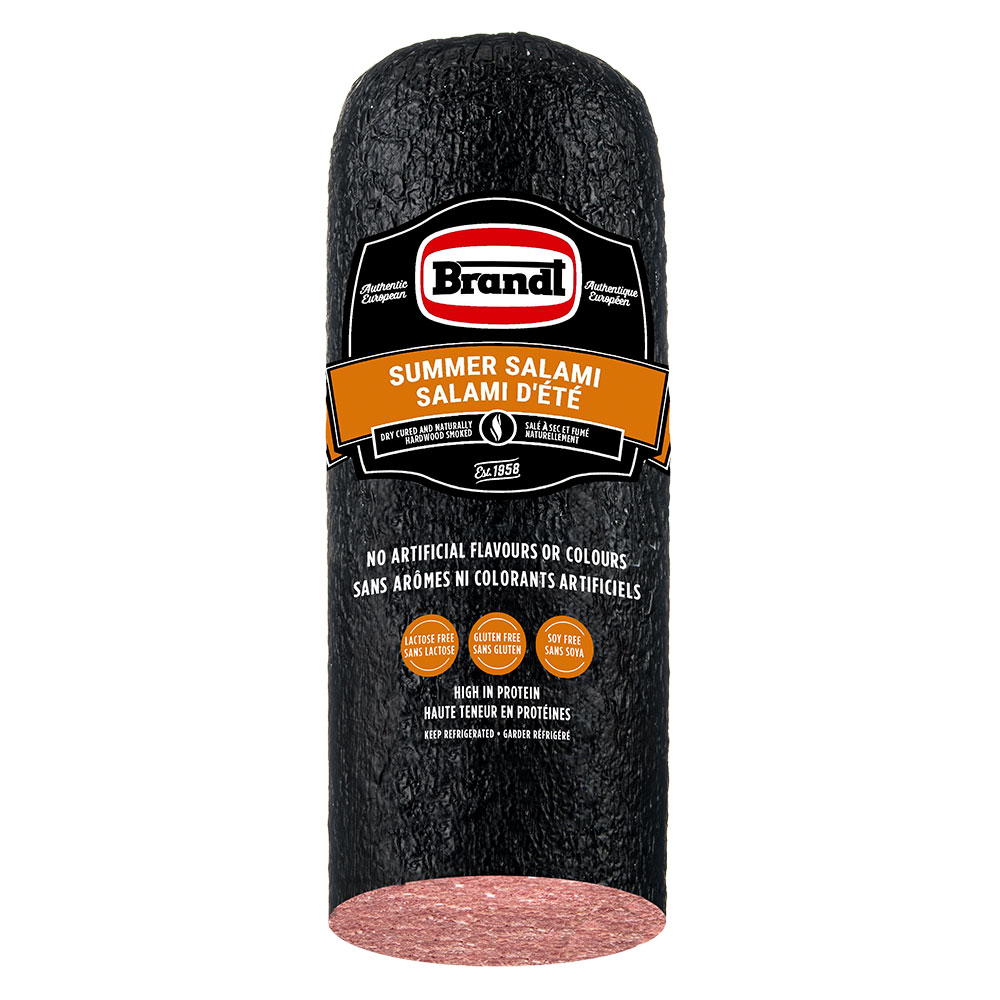 Summer Salami
Crafted in the European tradition by using pork, beef and mild seasonings. It is then dry cured and naturally hardwood smoked.
Gluten Free • Soy Free • No Artificial Flavours or Colour • Naturally Hardwood Smoked • Lactose Free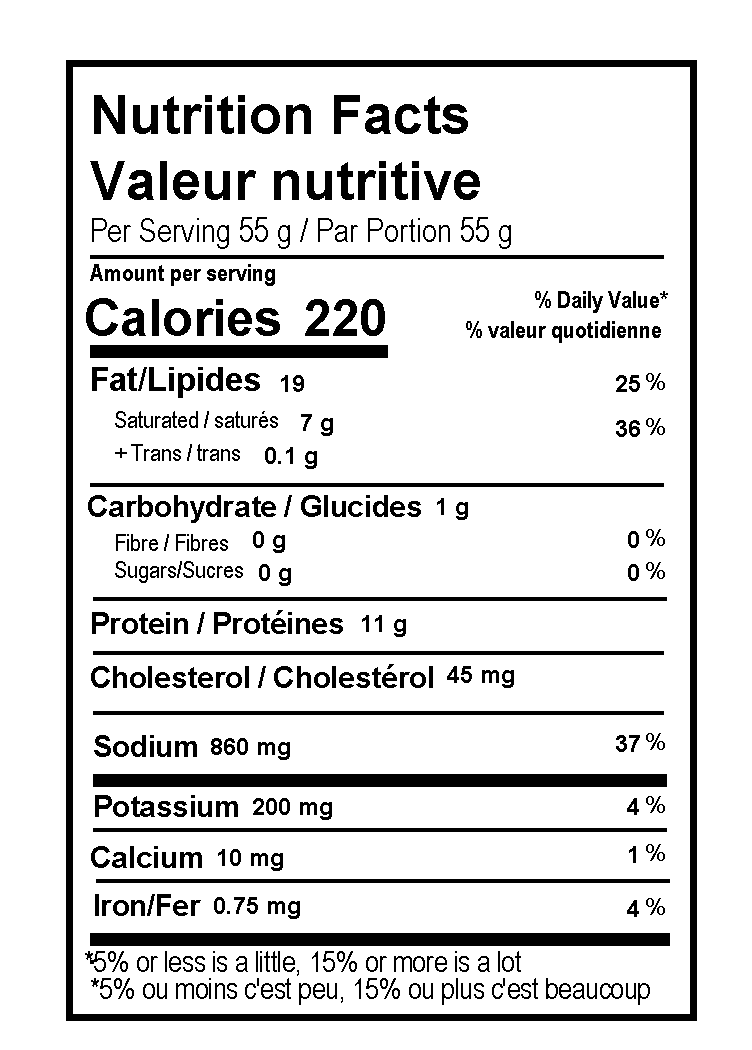 Pork, Beef, Salt, Sugars (Corn Syrup Solids, Sugar, Dextrose), Spices, Sodium Erythorbate, Lactic Acid Starter Culture, Sodium Nitrate, Sodium Nitrite, Smoke.