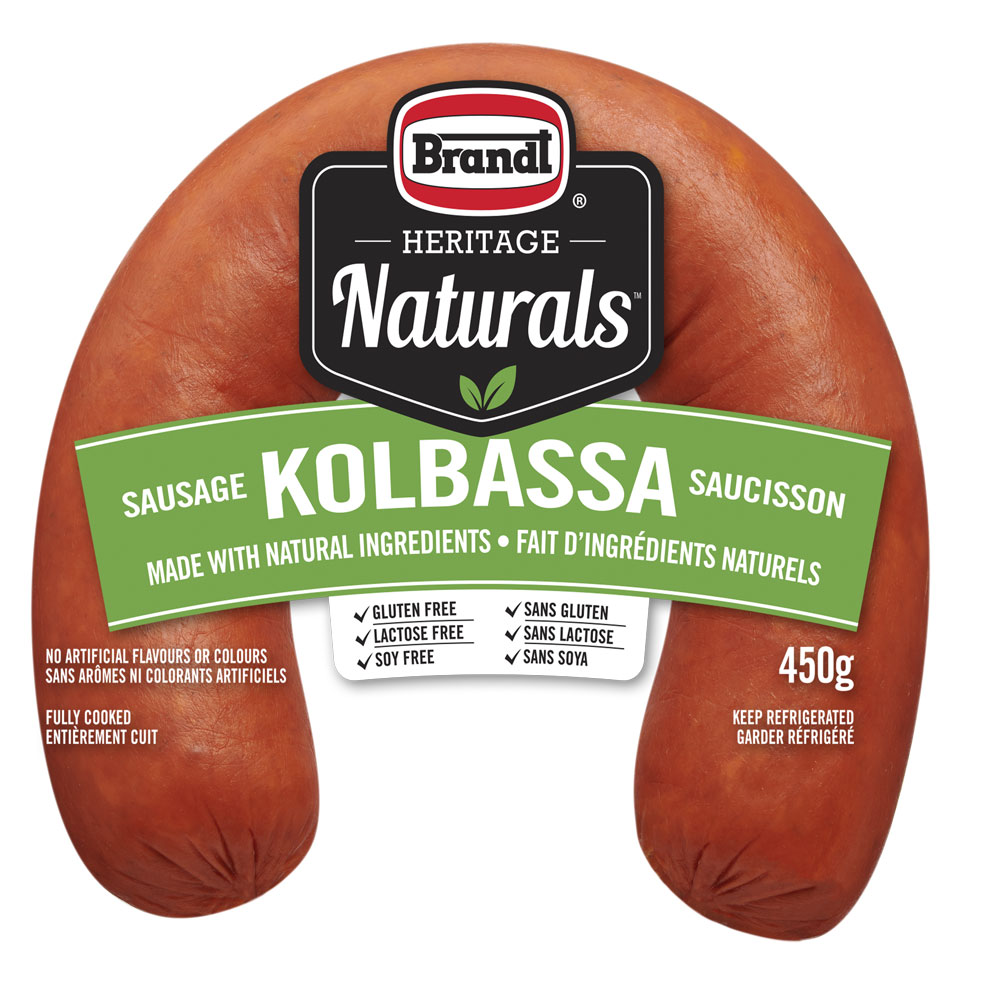 Heritage Naturals Kolbassa Sausage
A classic European delight. Brandt Kolbassa is made using lean cuts of ham, only natural ingredients and our time-honoured spice blend.
Gluten Free • Lactose Free • Soy Free • Fully Cooked • Kolbassa with natural ingredients • No preservation added • Allergen Free • No Artificial Colours of Flavours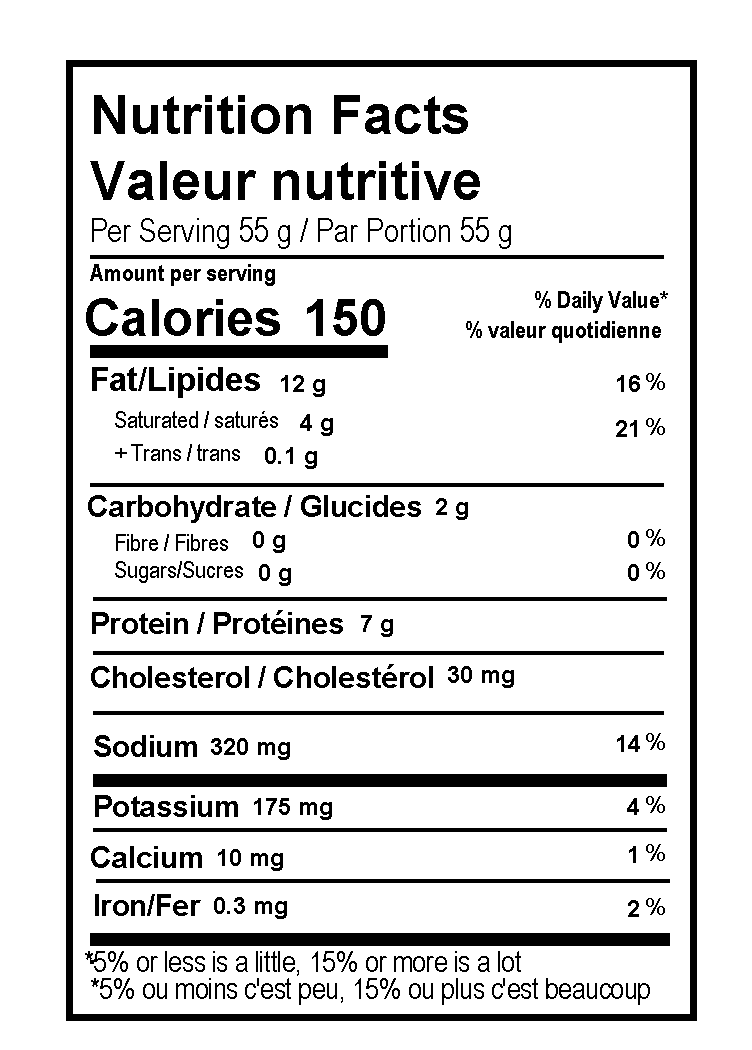 Pork, Water, Sugars (Potato Starch, Rice Starch, Cane Sugar), Sea Salt, Vinegar, Black Pepper, Cultured Celery Extract, Garlic, Spice Extract, Smoke.