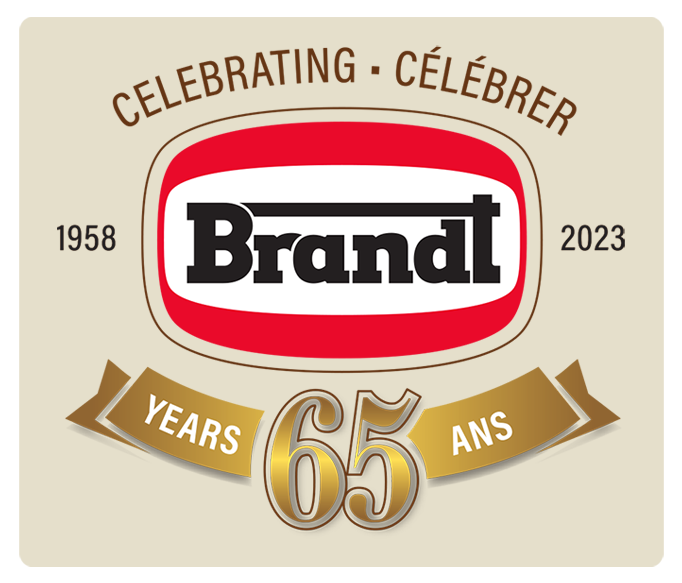 Celebrating 65 Years
For 65 wonderful years, Brandt Meats has been an iconic Canadian family business. It all started with Gerhard and Ida's dream when they opened their very first deli on Dundas Street West in 1958.
As our business grew, Gerhard and Ida expanded to multiple locations, and eventually opened a state-of-the-art manufacturing facility in Mississauga, fully dedicated to bringing their exceptional deli and charcuterie products to families all over Canada.
Their passion and dedication for using time-honored family recipes, creating highest quality charcuterie meats, remains at the heart of our business today.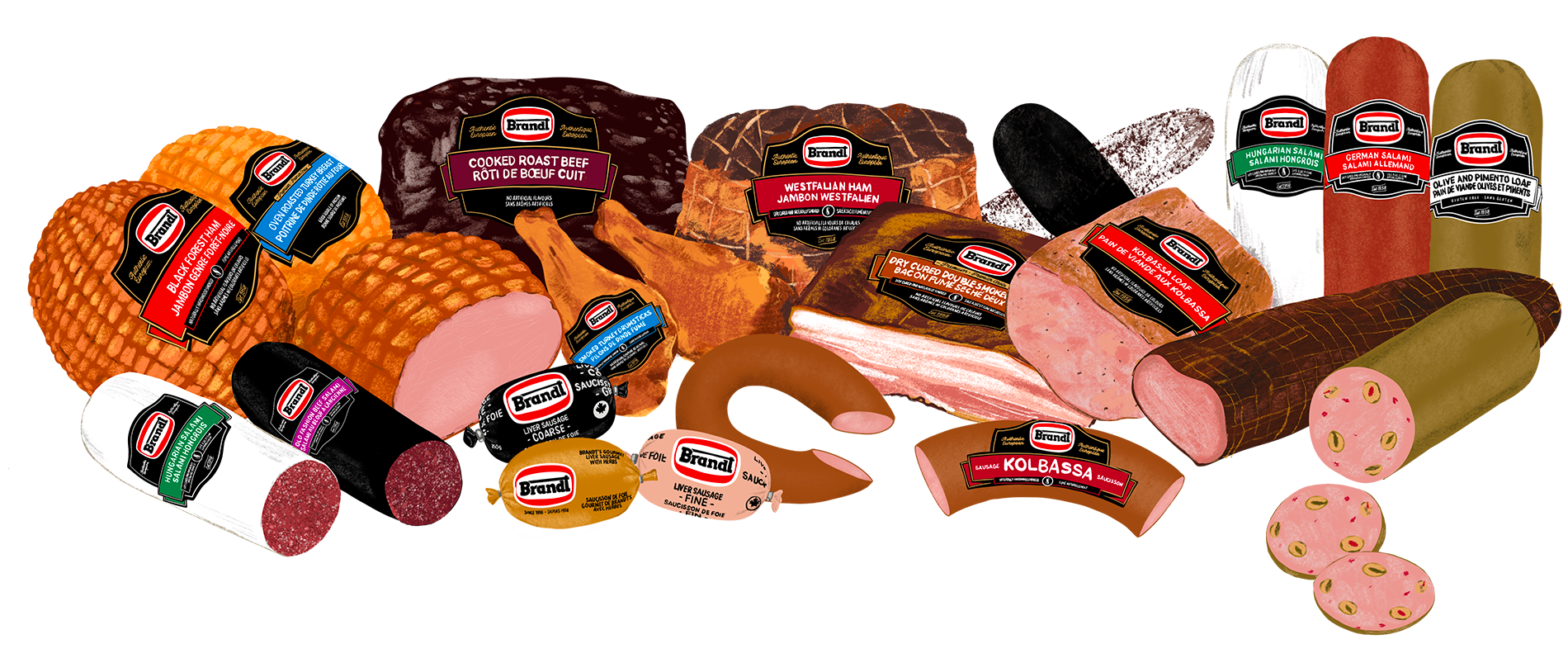 "We truly believe that our family's success is not ours alone—it's thanks to our incredible team that shares our passion and dedication. Together, we craft these delicious deli products that are enjoyed and loved by families across the country."
Looking back, we've achieved so much in these past 65 years, but we're even more excited about what the future holds. With the second and third generations now at the helm, we continue to carry forward this vision that is at the heart of our operations.
We can't wait to continue serving our loyal customers for many more years to come!
Thank you for being a part of our family's journey.